Welcome to Sovereignty Psychology
Sovereignty Christian Psychology have experienced and friendly psychologists and counsellors who offer a counselling service that is distinctly biblical and Christian. We support individuals, couples, children and adolescents to achieve long term change. Our therapists can assist people who are struggling with a range of issues, such as depression, anxiety, low self-esteem, trauma, abuse, addictions, relationship conflict, grief and loss, sleep difficulties, children's assessment and children behaviour therapy and many other issues. Our Christian psychologists and counsellors in a non-discriminatory manner use a number of treatment methods that have been shown to produce the best outcomes, such as Cognitive Behavioural Therapy (CBT), Acceptance and Commitment Therapy (ACT), Mindfulness-based therapies, etc. We are a Melbourne Christian psychology Practice serving Christians throughout Australia via Telehealth, and the local community of Western Melbourne by face to face counselling.
---
Welcome to our new therapists
We would like to welcome two new staff members to our team of therapists who are now accepting new clients.  Harsha George is a registered psychologist offering telehealth appointments for clients aged 16 years and up.  Vanessa Blazey is a registered counsellor offering face to face appointments for clients aged 5 years through to young adults.  Read more here.
Book a time with our Christian Psychologists & Counsellors
Telehealth Appointments
Our telehealth services (medicare eligible) are now available with Christian Psychologists and Counsellors. Wherever you are across Australia schedule an appointment today.
Book a Telehealth Appointment
Face to Face Appointments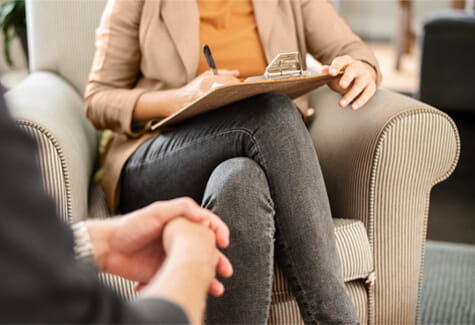 Our Christian Psychologists and Counsellors, offer face to to face sessions. To speak in person with one of our therapists, please contact us to schedule an appointment.
Book a Face to Face